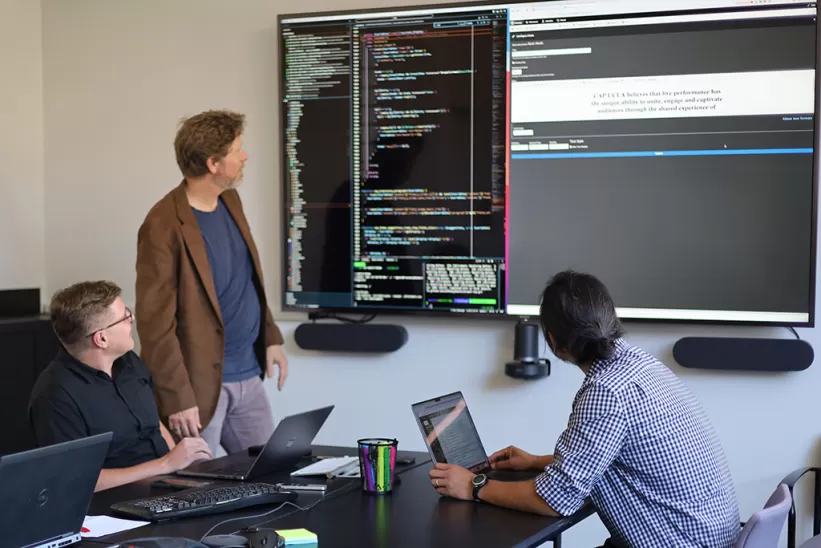 OARC's Research, Data and Web Platforms group provides full-stack software development to the UCLA research community. We specialize in custom web application development, API development, software development, and cloud architecture. Our multidisciplinary team is able to produce everything from simple websites that communicate your research to complex enterprise-level projects, scaled to fit your needs.
Our goal is to embed with research teams as technical experts and partners to architect, build, and deploy software supporting the researchers' projects. We begin all our work by developing a deep understanding of your unique requirements so that what we build meets your needs. 
Services
We are available to provide full-stack development for your research projects on a cost-recovery basis. 

Contract with our team for medium- or long-term engagements.
We are available to partner on grants where our services are written into the proposal. 

We can also support your grant-funded projects where the overhead has already been paid.