OARC's Disabilities and Computing Program is the UCLA point of contact for Siteimprove, a tool licensed by the University of California that can automatically perform accessibility reviews, assess SEO, find broken links, and check spelling on your website. The Siteimprove tool will scan every page on your website and track an aggregate accessibility score for it, as well as produce detailed reports on the issues. You can also choose to opt in to consulting meetings where the DCP will walk you through the Siteimprove results and provide recommendations and priority issues to fix. Siteimprove also offers browser extensions for quick, surface-level accessibility feedback for developers and content editors. (WAVE is a similar free browser extension DCP recommends.) More information can be found on the DCP's Siteimprove webpage.
Access to Siteimprove is available at no cost to the individual or unit using the tool.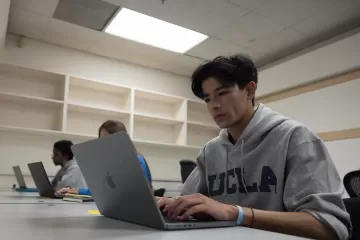 At a Glance
Automatic monitoring and reporting on key elements of good web design.

Ensure your website is compliant with legal requirements for accessibility.

Accessibility results are categorically aligned to the WCAG 2.1 success criteria, a widely-accepted international standard.
Once set up, Siteimprove will crawl your site every five days and produce a report. 

Easy-to-use dashboard shows the results of each crawl.

See your score improve as you fix the issues identified with your website.
Available for free to those with a UCLA Logon ID. 

Create and activate an account through the UCOP-wide and then email DCP to finish setting up your first craw.