OARC is composed of specialized teams working together to facilitate research computing, digital scholarship, and applications of advanced technologies at UCLA.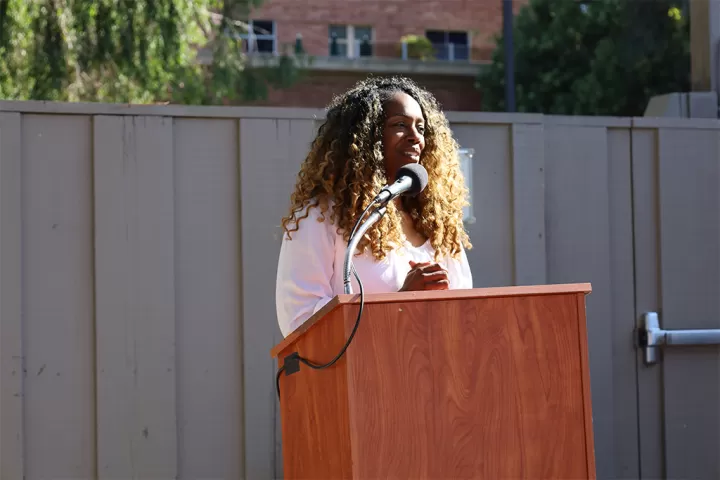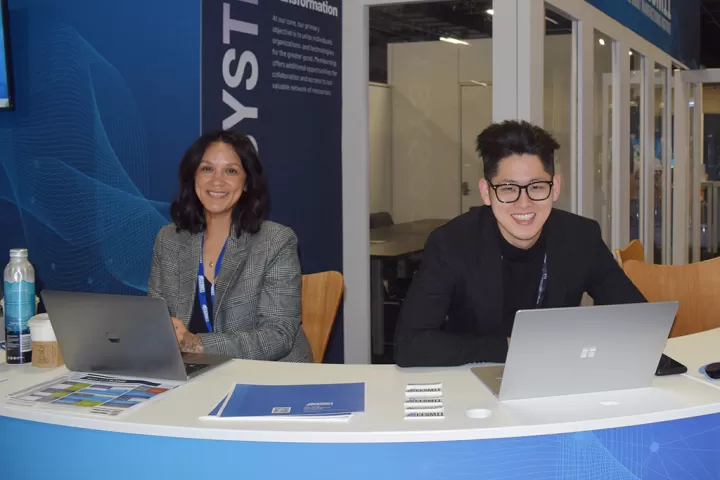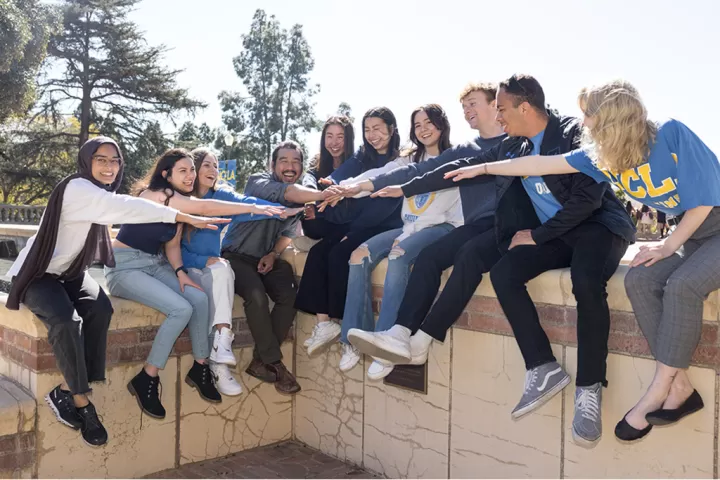 Teams
Research Technology Groups (RTGs)
The OARC RTGs are at the heart of our mission to empower UCLA's research community. The six RTGs offer deep expertise on research computing tools and methods. They provide workshops, training materials, and consultation hours. They are also available to partner with you on grant projects or to be embedded in research teams. The RTGs are:
Computational Science

GIS and Visualization

HPC Systems

Mobile Research, Cloud and Data

Research Data and Web Platforms

Statistical Methods and Data Analytics
Disabilities and Computing Program
OARC's campus web accessibility group is managed within the Disabilities and Computing Program (DCP). They are UCLA's experts on how to make the web, computing, and information accessible to individuals with disabilities. They partner with campus organizations to promote digital accessibility, and they champion best practices in accordance with industry standards for accessible digital resources. DCP facilitates the integration of adaptive computing technology into the areas of web publication, research, instruction, and employment at UCLA. 
Clean Energy Smart Manufacturing Innovation Institute (CESMII)  
CESMII is a Manufacturing USA institute founded at UCLA and funded by the Department of Energy. Based in OARC and with staff working from across the United States, CESMII is an integral part of how we drive innovation in digital transformation through public-private partnerships and the application of advanced technologies to real-world problems.
Innovate@UCLA Program
OARC operates Innovate@UCLA, a membership-based organization and professional community for the Southern California tech industry. It connects industry thought leaders with UCLA's world-class faculty and students to inspire innovation in areas of emerging technology. 
Research Facilitation Program
Research Facilitation staff work closely with the OARC RTGs to build a cohesive program for researcher support and training, liaise with campus partners, and provide administrative support for the Institute for Digital Research and Education (IDRE). 
Infrastructure Support Services
The Infrastructure Support Services team keeps OARC's internal technology running, from our personal computers to the operation of our lab and collaboration spaces.
Financial Planning, Analysis, and Administration
The Financial Planning, Analysis, and Administration team handles OARC's financial and business operations and provides internal services to staff, such as purchasing, travel and entertainment, sales and service, and grant management.
Human Resources
The Human Resources team is responsible for managing OARC's personnel operations including functions such as talent recruitment, hiring, and onboarding; performance management; compensation; employee and labor relations; staff rewards programs; and training and development. OARC HR operates the OARC delivery center and the OARC Front Desk.
Advisory Boards
We benefit greatly from our interaction with our local and national partners. OARC representatives serve on the advisory boards of several of these organizations. We also maintain a special relationship with some of these boards, through which it received input and guidance. Advisory boards with which we interact closely include:
CESMII Governance Board

Innovate@UCLA Executive Board

Institute for Digital Research and Education (IDRE) Board

UCLA Mobile Steering Committee

UCLA Web Accessibility Initiative Steering Committee
Location
OARC is located in Murphy Hall and the Math Sciences Building on the UCLA main campus. We also have staff working hybrid across the Los Angeles area and beyond.
Front Desk
5308 Math Sciences Building
Office hours: 8 a.m. to 5 p.m. Monday through Friday
Closed all campus holidays
The Front Desk of OARC's physical and virtual administrative hub. It is the primary point of contact for OARC operations, a group of people who keep OARC running, and an office at 5308 Math Sciences Building. The Front Desk provides support for operational business needs related to event planning, catering services, equipment management, office and conference room management, and travel and parking services.
If you've got a question regarding just about anything that's happening at OARC, the Front Desk is the place to start. If they can't help you with whatever it is you need, they can certainly take you to someone who can. 
You can email the Front Desk at frontdesk@oarc.ucla.edu, give us a call at (310) 825-6635, or fax us at (310) 206-7025.  
OARC Mailing Address
UCLA Office of Advanced Research Computing
5308 Math Sciences Box 951557, Mail Code 155705
Los Angeles, CA 90095-1557