OARC has developed a Mobile Messaging Platform that enables you to send targeted messages, scheduled in advance, to users of your mobile app. From the platform you can send push notifications as well as text messages (SMS), and email is also going to be implemented as an option soon. The Messaging Platform can be integrated into any app, both those developed in partnership with OARC and those that have been developed externally. Leverage the power of mobile communication and connect with your app users using the Messaging Platform.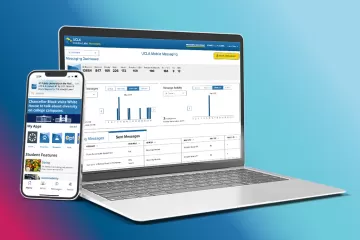 At a Glance
Integrates with any app, even those built by third parties.

Send timely, personalized, and actionable communications. 

Significantly increase app loyalty and usage by engaging with you audience
Empower anyone across your research team to communicate with their target audience by assigning privileges based on the message channel.

Algorithmically derived messaging capabilities

EMA style messaging can be customized

Send scheduled push notifications that have expiration dates

Allow users to choose how they receive messages (push notifications, SMS, email)
UCLA affiliates with an approved app can request a channel via the Mobile Messaging website after logging in with their UCLA logon ID.