OARC's Mobile Research, Cloud and Data team has built a no-code mobile research app platform, called Zenith App Platform (ZAP), which allows users to quickly create and update apps in real time. The platform gives you the power to create data-driven apps using a customizable framework. When you choose ZAP, you will partner with OARC to develop a mobile app tailored to your needs.. Updating and changing content in your mobile app is a self-service model. You can log in and rapidly change content as needed. We also have a dedicated team to quickly provide technical help. 
Apps built with ZAP can be as straightforward or sophisticated as you need. Our expert technologists can integrate social support, gamification strategies or virtual reality experiences into your app. We can tailor your app to your study design and help you meet your research objectives. 
Why go mobile? Use a mobile research app to collect research data or share research information and results. Build and deploy your unique mobile research experience to engage your study subjects.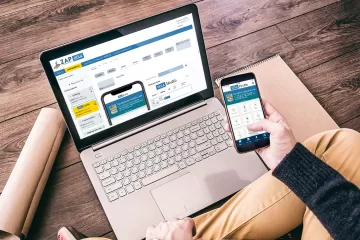 At a Glance
Rapid development time (as quick as less than a month)

Styling and layout heavily customizable and editable on the fly

Match your app to your brand guidelines

Seamlessly add custom components to expand functionality beyond the ZAP platform

Amplify your content and outreach by bringing website content into an engaging, elegant mobile app
Mobile-first content management system with a configurable dashboard

Customizable to match your brand guidelines

Robust templates and an out-of-the box design kit

Integrate with RedCap surveys, add maps, timelines, embedded videos, notifications, calendar integrations, and VR experiences

Ability to have multiple editors
Access to ZAP is mediated by OARC's Mobile Research, Cloud, and Data who will build your app for you. Reach out today to learn more about pricing.

ZAP users can log in via the 

ZAP website

to access their dashboard.